Selected Company: Back to search results | clear results
---
CreditBuilder™ Plus
Take Action to Help Build Your Business Credit File
Establish and build your D&B® credit file by submitting good payment history* that could otherwise go unreported to Dun & Bradstreet.
Building a strong business credit file may improve your chances to:

Qualify for loans

Lower your interest rates

Attract new customers

Increase your cash flow
Negotiate better payment terms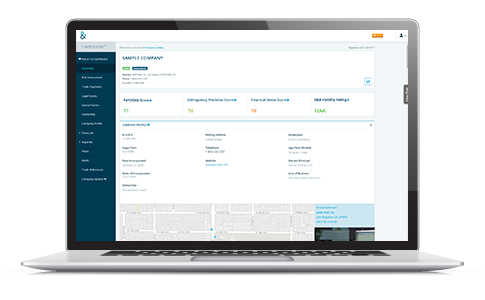 CreditBuilder Sample Report

Additional Benefits
Get alerts when others request your business credit report**


Get a Dun & Bradstreet D-U-N-S® Number and business credit file in 5 business days or less†


Enjoy unlimited access to your D&B® scores and ratings


Add 12 positive payment experiences to your business credit file*


Benchmark your company against your industry medians and 8 key peers

CreditBuilder customers also receive Business
Advantage Plus††, powered by LegalZoom.
Unlimited online access to 160+ legal forms


Alerts to help keep your company in good standing with the government

Did You Know?
According to the small business administration, poor business credit ratings may: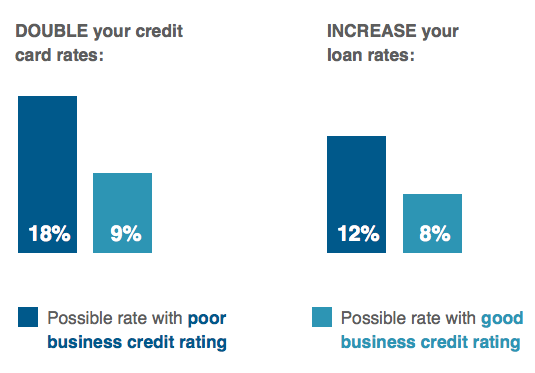 In many cases, the cost of these products may be tax deductible for purposes of Federal and/or State income tax. Check with your tax advisors.
Purchase is a subscription that automatically renews at then-current prices. Please see the Product License Agreement for more information.
**Inquiry or Inquiries are the number of individual request(s) for information, which may include but is not limited to credit information, by a unique external customer(s) on a Dun & Bradstreet D-U-N-S® Number in a rolling one- year (365 days) time period. More than one inquiry can be made by each unique customer, which would indicate that some customers have inquired on such D-U-N-S Number multiple times and may be monitoring the associated business. "Customer" is defined as a person or business requesting Dun & Bradstreet information on another D-U-N-S Number. These requests could be a free service, one time report purchase, or a subscription-based service.
†Process could otherwise take up to 30 business days.
††Dun & Bradstreet is not responsible for any third party services and makes no warranty of any kind, whether express or implied, statutory or otherwise with regards to the LegalZoom products and services. Your purchase and use of the LegalZoom products and services are subject to and covered under the LegalZoom Terms of Use, which can be found
here
.